Larkinville Challenge 2013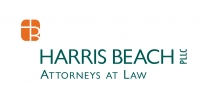 July 25th, 2013 6:30pm
Larkinville Challenge Criterium Series
Race Sponsor
Harris Beach PLLC Attorneys at Law
Location
Larkin Square, Buffalo NY
View Course Map & Directions
Cost
$20
Race Director
Frank Grillo
Marshalls
Annie Parodi
Ben Willis
Cameron townsend
dave ward
gregg metz
Tim Galvin
tom evans
Tony Mueckl
File Downloads
Race Guide
Details
PRE-REG ONLY



Category – Distance – Start Time – Entry Fee – Prizes – Field Limit


1/2/3 – 35 laps - 7:20pm - $20 - $400/10 places - 60
4/5 – 22 laps - 6:30pm - $20 - $150/7 places - 50

Additional prime money/merchandise also awarded. Prizes/places based on the following minimum field sizes: Cat 1/2/3 minimum field of 50, Cat. 4/5 minimum field of 40. Promoter reserves the right to combine categories due to insufficient entries or shorten race due to time constraints.

USA Cycling rules apply. Bicycles subject to safety inspection. Junior gear restriction in effect. Free lap rule in effect until final 8 laps; make way to wheel pit for restart. Registration opens at 5:00 pm and closes ½ hr. prior to start of each race. Race held rain or shine. No refunds; entry will be considered a donation.

This series is a Buffalo Bicycling Club "RACE CLEAN" event. Look for information from USADA at each race.


Chip Timing Provided by the Buffalo Bicycling Club - Please remember to bring your chip if you have one. Chips can be rented for the race with a $25 returnable deposit, or you can purchase a chip for $25.
Series Description: • This is an 8 race series with points awarded each race to combine for an overall series winner. Points awarded each race as follows 12 places 25, 18, 15, 12, 10, 8, 6, 5, 4, 3, 2, 1. Prime points are awarded at the discretion of the race director as follows, 3 places 5, 3, 1.. Ties will be broken by the final placing in the last race.
Course: 0.7 mile flat fast 4 corner course. Wide roads with right hand turns. Start and prime line is on Seneca St. Finish line is on Exchange St.
Pre-Registration only on-line at www.bikereg.com/Net/19045* Kids Event * A kid's bicycle event will be held on June 27, and July 11. All kids are invited to participate. Come to the registration area to register. Parent must be present. Helmets are mandatory.

For more information, go to: www.buffalobicycling.com or contact Frank Grillo at (716) 949-6338 or email at fjg2k5@verizon.net

Valid/ Current 2013 USA Cycling or UCI license REQUIRED for all participants. One day license option available on bikereg. Our Canadian friends are welcome, must have a UCI License or purchase a one day license on bikereg. THERE WILL BE NO DAY OF REGISTRATION!

Parking: will be in Lot on corner of Seneca and Hydraulic Street

Held under USA Cycling Permit 2013-1483
Bikereg link: www.bikereg.com/Net/19045